Perform without stage fear no matter how big the audience is!
my Secret to ...
Stop Your Fright in nearly no time
Hello, I am Konrad, 29 years and I am passionate about playing guitar and singing. You know these nice evenings: a couple of friends, a delicious barbeque, a campfire. Then someone takes his guitar out and plays everybody's favorite tunes. I love these moments! Although, for my stage fright, I am very hesitant to be this guy.

My easy way to overcome stage nervousness with self-hypnotic suggestions.
By simply listening to our suggestive session with your mp3-player you will experience how your stage fear shrinks from day to day.
You can easily download the session as mp3 and get started in only 10 minutes!
This is even simpler than ordering a CD via shipping.
We only distribute the mp3 on this web page. No amazon, no retailers. You will not find it anywhere else.
Benefits for you
remove fear and anxiety
overcome your stage fright
remove nervousness during performance
imprint relaxation as normal state of mind when on stage
ease and comfort during performance
sense performances to be something natural and easy
more mental energy for performance
learn to love your performance
all this much faster than with mere stage experience
Why you will love it
harmonizing musical piece
well-chosen comfortably spoken suggestions
soothing nature sounds
works with subconscious mind where fear is situated
replaces harmful thoughts and attitudes
easy to use with mp3-player or CD-player
Benefits for musicians
enjoy your performance
better concentration on music
no wet hands because of no nervousness
so you can play your instrument surely
stable voice for singers
free head for improvisation from the heart
immerse yourself in the music
more joy for audience
Advanced features
.. which increase effectiveness and speed up overcoming stage anxiety even more.
Other products do NOT have these features.
| | | |
| --- | --- | --- |
| | our product | other products |
| binaural beats for brain synchronization | | |
| thus, advanced absorption of beneficial suggestions | | |
| subliminal audio messages as second layer to tackle your fright | | |
| high quality 24bit audio mixing | | |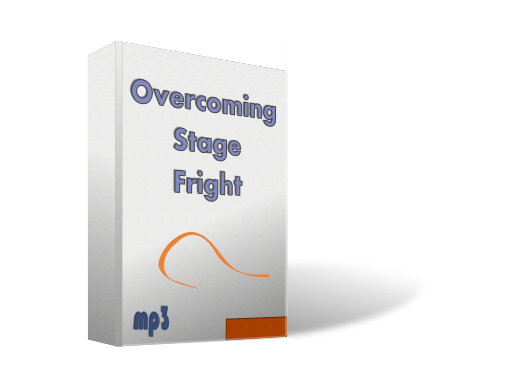 Overcoming Your Fright - suggestive mp3 - for $27 only $17
Including all BONUSES (see below)!
Benefits for speakers
lose fear of public speaking
stable and convincing voice
stay concentrated at your text
clear head to speak without notes
convince audience and gain respect
open for questions from audience
You may ask "Does it really work?"
Scientifically proven techniques
techniques of the mp3 have been scientifically proven
How long does it take?
depends on your suggestibility
first improvement after 1 week of use
after 1 month clear effect visible
highly suggestible people even notice change after 1 or 2 sessions
Secondary benefits
more performances/speeches
hence more success
convince others of your abilities
gain respect from others
multiply your good memories
increase your self-esteem
relaxed and successful job interviews
For my part, the mp3 got me back to play guitar and sing in front of others. My voice is now more confident than ever before.

And know what? I finally got in sync with that beautiful girl ;-)
Your FREE BONUSES
The suggestive audio session is the right thing for you to stop stage anxiety? Then wait what I have to offer you on top of that. You will love these free bonuses that will be delivered with the anti-stage fear session.
BONUS 1
To really succeed with overcoming stage fear you have to practice regularly. What if you don't have enough time each day? For this case, I have compiled a highly effective 6 minute version of the audio session. When on a hurry, simply use this. I like to call it 'mental espresso', because it's like this small Italian cup of coffee: quick, powerful and refreshing. You can do these 6 minutes before getting up in the morning and 6 minutes before falling asleep in the night. It's nearly as effective as the long version of the audio. And surely much better than only practicing every second or third day with the long version.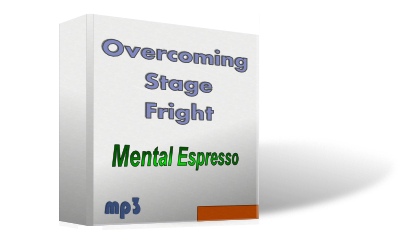 Your benefits:
Train every day to get over stage fear
No excuses not to practice, also when you are in a hurry
Take your

'mental espresso'

wherever and whenever you like
Quickly refresh your fright free mind right before a speech or gig
Value:
$15
You get it for
FREE!
BONUS 2
Stage nervousness is based on the worry of doing mistakes and looking foolish. However, despite a perfect preparation you don't trust yourself and your skills, and thus, still feel stage fear. It was shown that people with a low self-confidence suffer stage anxiety more often and more intensely than others.

Fear not, if you belong to these kind of people! I got something cool for you.
My report "30 Sure Ways to Boost Your Self-Confidence"
.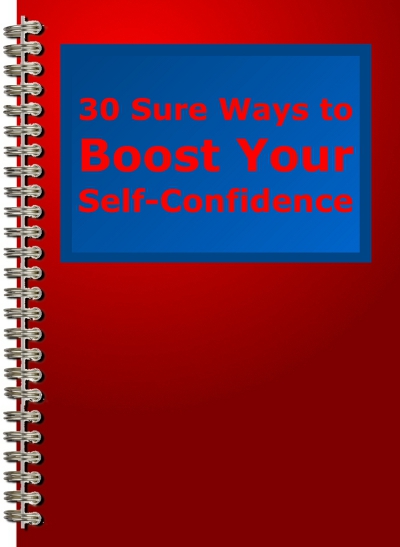 Your benefits:
Value:
$20
You get it for
FREE!
So let me sum it up. Here is what you get, when you decide to stop your stage nervousness with my suggestive audio session:

+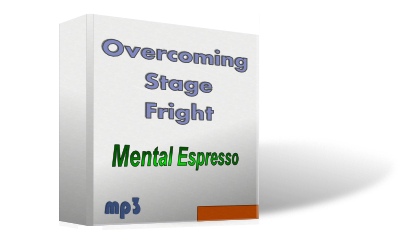 +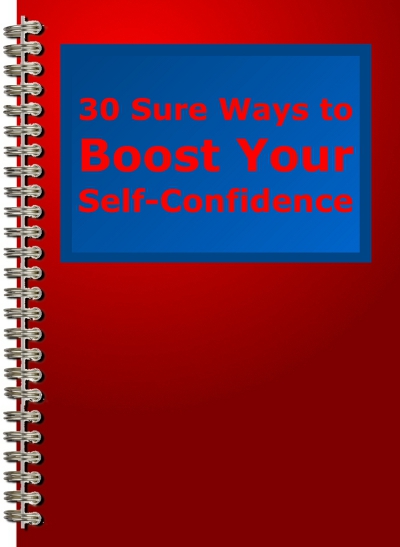 $27 + $20 + $15
=
$62 (regular price)
$17 (offer)
Is this a bargain, or is this a bargain?
Are you ready to rock and roll? Take action and Overcome Your Fright in a few clicks! Download the suggestive mp3 and begin to re-gain your brain in 10 minutes!
No risk - 30 days money back guarantee
If you didn't like our product or just wanted to test it and feel like it doesn't fit to you, simply claim your money back! No questions will be asked. Write us an email and we will send the money back immediately. And well, we will not reclaim your digital copy ;-)
+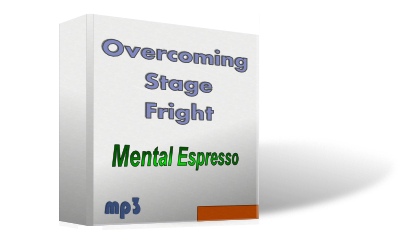 +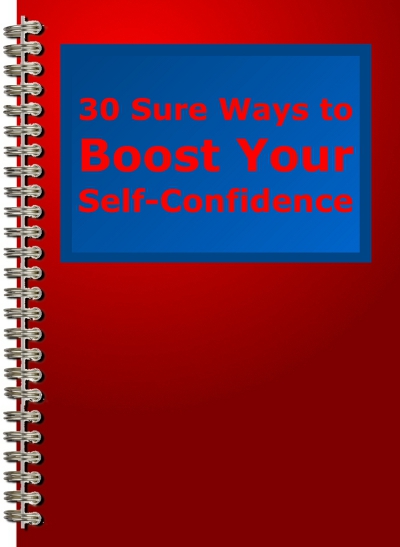 $27 + $20 + $15
=
$62 (regular price)
$17 (offer)